Your reliable partner for your hotel bookings at trade fairs, events and for guest management.
You are a professional – we are too. You always represent your company to the best of your ability. However, your appearance at trade fairs and events is only successful if everything falls into place. We can help you achieve this – as an international trade fair and event service provider, we find you the right hotel, organise your event and take care of your guests and partners. This is of course tailored to your individual needs, your corporate design and your budget. Focus on your core expertise and your business – and save time and money.
We do everything we can, to make your trade fair and event successful.
Our unique expertise is your gain as a customer.
Always there for you!
24-hour helpline during your stay.
Personal and professional!
Your central contact for all of your concerns.
Access to our network!
Worldwide network of experienced service providers.
The highest quality!
All hotels are tested to international standards.
Our trade fair calendar provides an overview of our most important trade fairs:
Perfect Meeting – we are aptly named.
We know our mission and we do everything we can to make our customers successful. As a medium-sized company with its registered office in Seefeld near Munich, Germany, we have been looking after customers from all over the world since 2007 for trade fairs, events and everything in between. We ensure perfect planning – you will see our detailed expertise first hand. We see ourselves as a service provider who meets every individual request of its customers. This is what we stand for.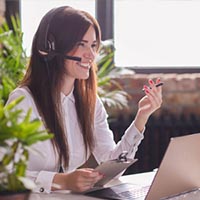 Do you have any questions?
We would be happy to answer any questions over the phone on
+49 (0) 8152 39 56 3–0 and provide advice with no obligation regarding
trade fair and events matters anywhere in the world. Or simply use our contact form.
Your Perfect Meeting team.